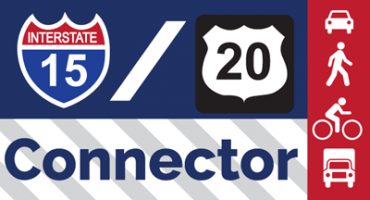 BMPO wishes to thank the Idaho Transportation Department (ITD) for sharing the following information regarding the I-15/US-20 Connector Study. For more information about District 6, please click here 
ITD District 6
.
ITD is collaborating with the City of Idaho Falls, Bonneville County and other stakeholders on this project development.

Constructed in the 1950s and 60s, the I-15 and US-20 interchanges in Idaho Falls have outlived their usefulness. The outdated infrastructure is affecting safety, mobility and economic opportunity in the city, county, and region.
The connector study includes six interchanges:

I-15: Exit 118 – Broadway St. to Historic Downtown
I-15: Exit 119 – US-20, Grandview Dr.

US-20: Exit 307 – Lindsay Blvd.

US-20: Exit 308 – Riverside Dr. to City Center

US-20: Exit 309 – Science Center Dr.

US-20: Exit 310 – Lewisville HWY
Four major goals for this study
Collect information about how the project might impact the area.
Make data from the environmental study accessible to all.
Determine short-, mid-, and long-term improvements as funding becomes available.
Develop a solid plan to provide safe and efficient travel for all users.
---
---
Exit 119